To say that I was out of breath would be a vast overstatement. On a whim, I decided to summit the highest point in Ohio.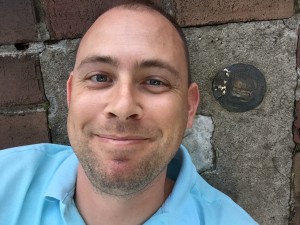 There are travelers who collect high points, seeking to visit the highest elevation in each of the 50 U.S. States. The Highpointers Club, for example. The County Highpointers Association takes it a step further, visiting the highest elevation in each county in the U.S. That would take some time, since there are over 3,000 counties.
While the second goal would take quite a while, reaching the summits of the 50 states is a very achievable goal. Twenty-nine of them are less than a mile above sea level, thirty if you count Washington, D.C. Many can be driven to, or at least most of the way up. Only four are higher than 14,000 feet. Mount McKinley in Alaska requires special training and favorable weather conditions. By contrast, I was starting small.
Campbell Hill, Ohio is located within the city of Bellefontaine, the county seat of Logan County. Take a short detour from Interstate 71 or 75 down U.S. Route 33 to reach this small town, where the first concrete road in America was built in 1891. Campbell Hill is located within the Ohio Hi-Point Career Center campus. It's a short climb to the top.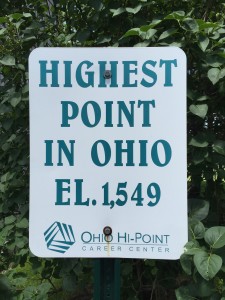 Still, it was  a fun achievement. I don't know if I'm going to attempt the rest of the state high points, but it was nice to visit one. Only 49 to go.
Share this